Craig and Amanda had an absolutely stunning wedding day in Oregon IL! One of the best parts about getting married in Oregon is that there are so many gorgeous State Parks nearby where you can take your wedding portraits. We started the day at Lowden State Park, and took photos just steps away from Blackhawk.

A few weeks before the wedding, Amanda and I had a quick phone call where we went over the timeline for her day, and that was when we decided to take some portraits before the ceremony at Lowden, and I am so glad we made that choice! We had such a beautiful sunny day, and all of the trees at Lowden gave us that perfect, filtered glowy light that I adore so much. I could not get enough of Amanda's Maggie Sotero Wedding Dress from Michelle's Bridal and Tuxedo in Urbana, IL. At one point during the day, Amanda wondered aloud to her sister if she really needed so much dress, but I think it is pretty obvious from the pictures that the dress (and its veil) were 100% worth it!

As you can see, there was a lot of love for the Champaign/Urbana area. Craig is an alum from U of I, and had such a unique bowtie and cummerbund from his Alma Mater.

Amanda's daughters actually borrowed their dresses from a community closet, which I think is SUCH a smart idea, especially for dresses you probably will never wear more than once. It is financially responsible and environmentally sustainable!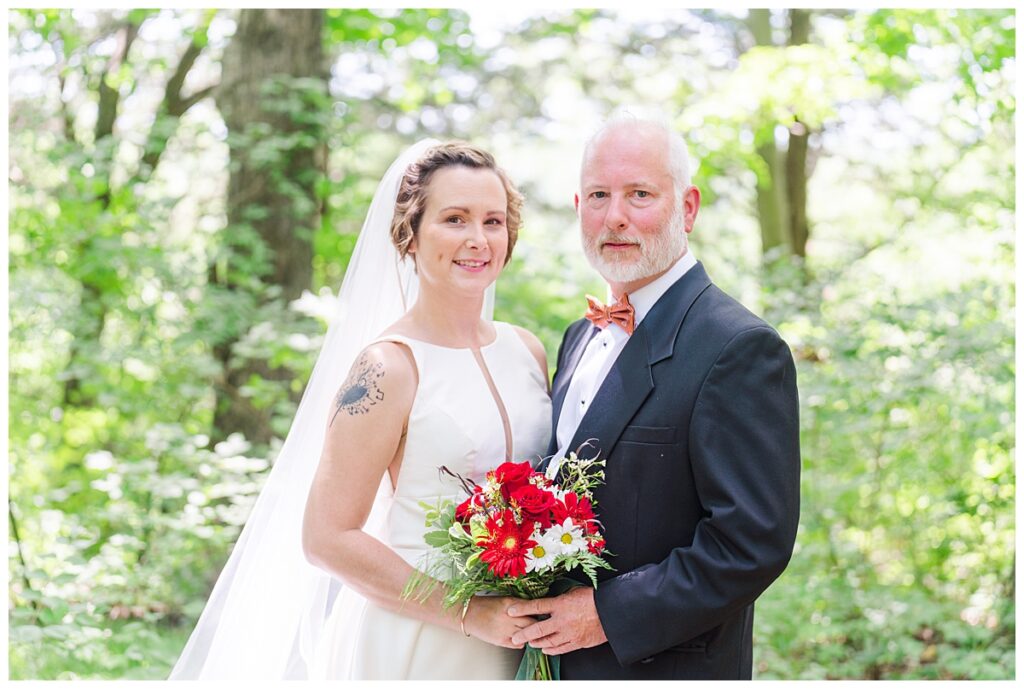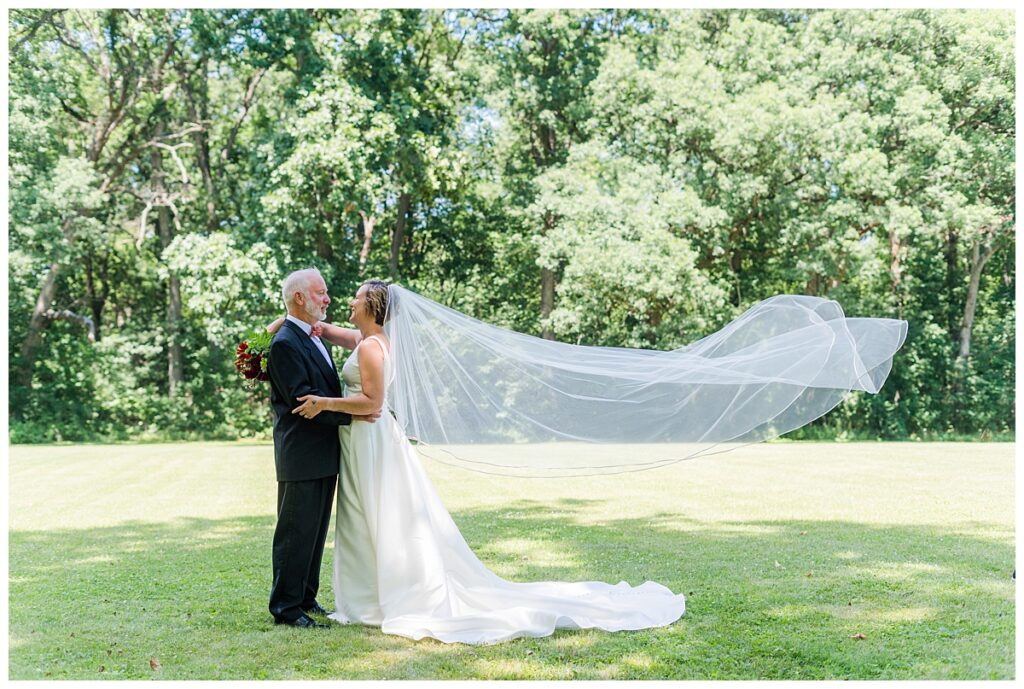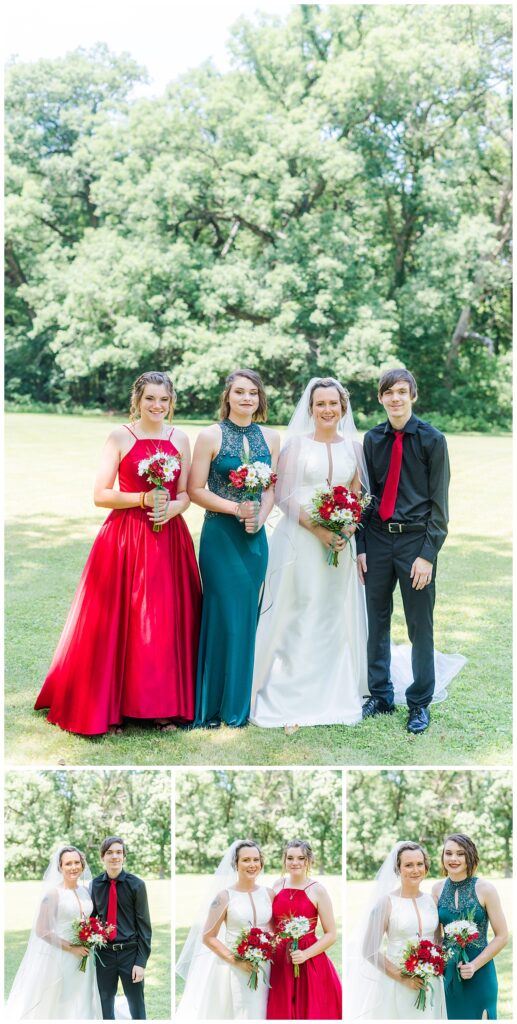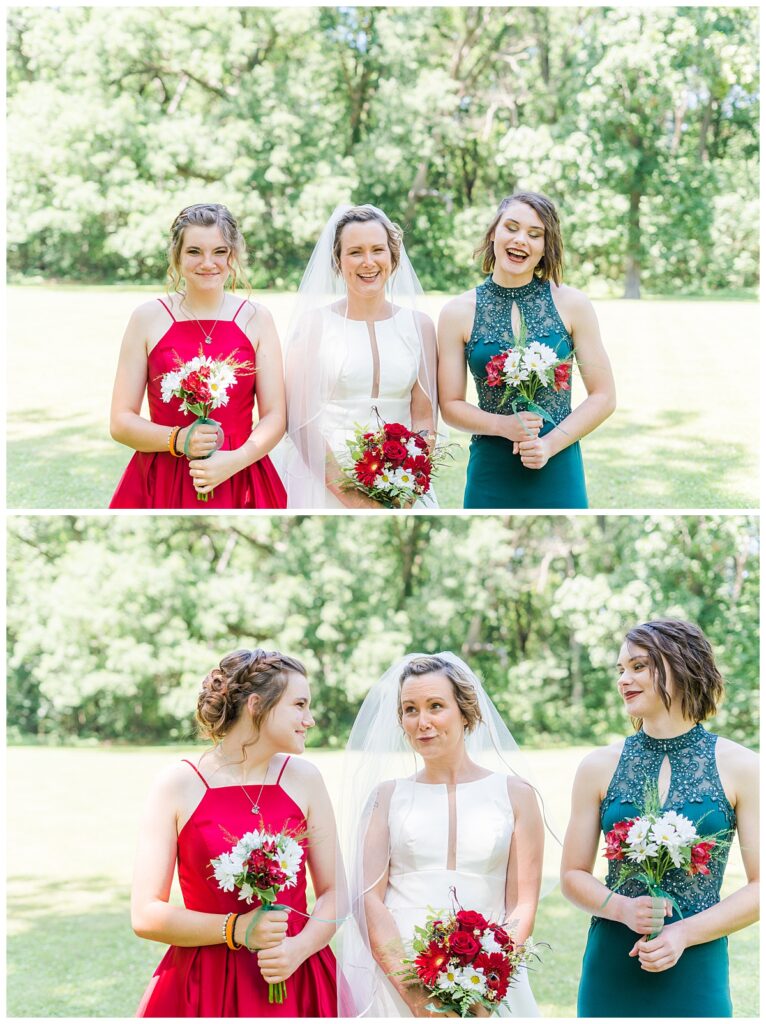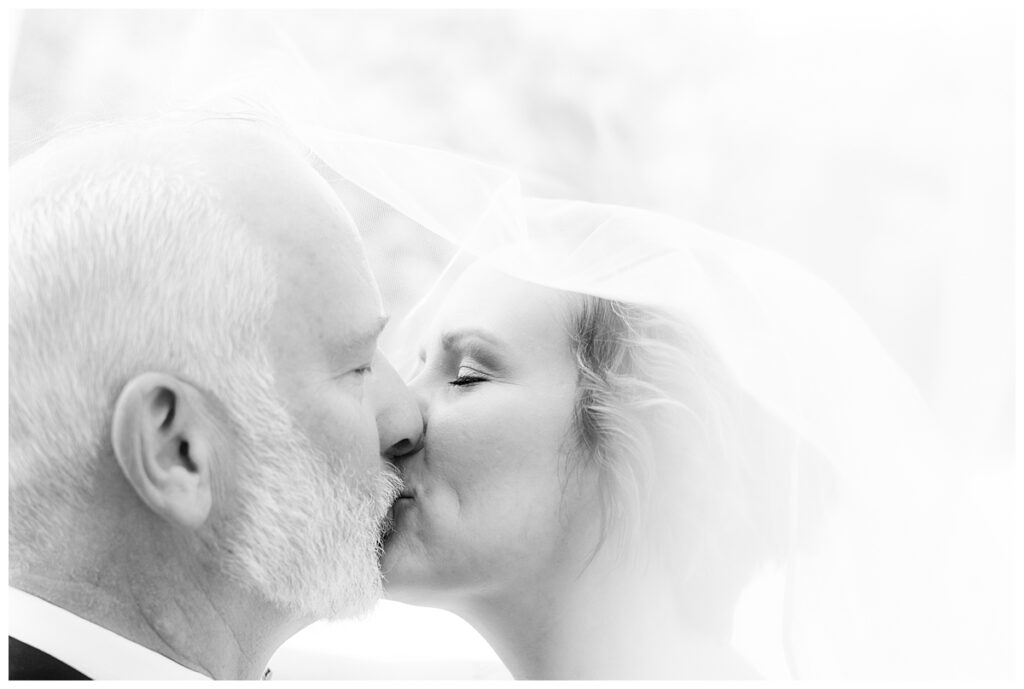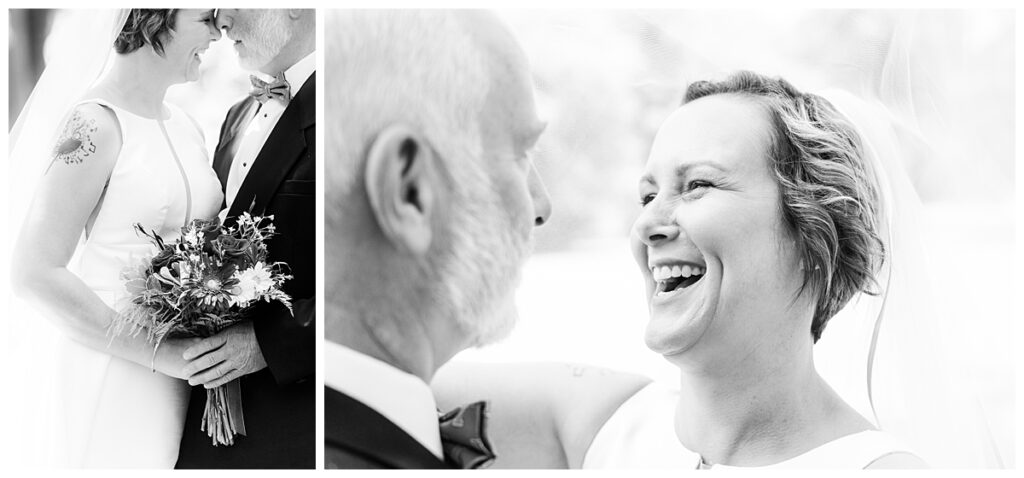 The Ceremony
After portraits at Lowden, we traveled over to Oregon United Methodist Church in Oregon, IL for the ceremony. Craig is a musician and music teacher, and he started the wedding by singing, and encouraging the guests to sing with him, as the bride came down the aisle. It was such a unique way for Craig and Amanda to make their ceremony unique to who they are as a couple. Before beginning their ceremony, Craig and Amanda took a moment to hug their immediate family, and handed out Roses to the important women in their lives.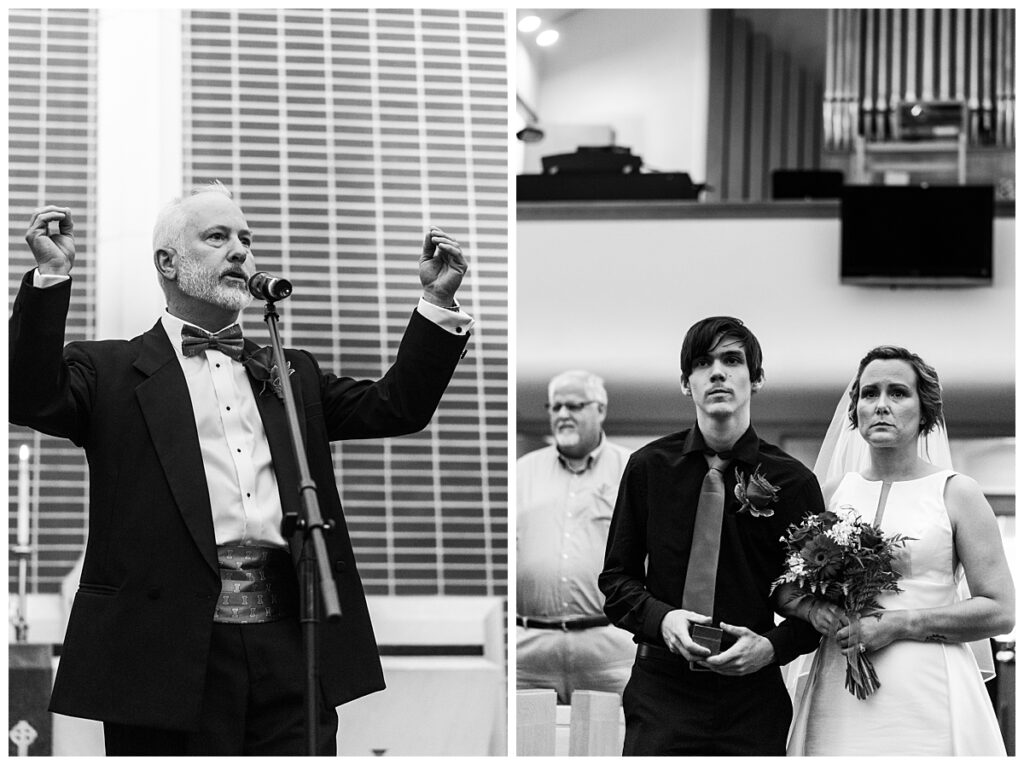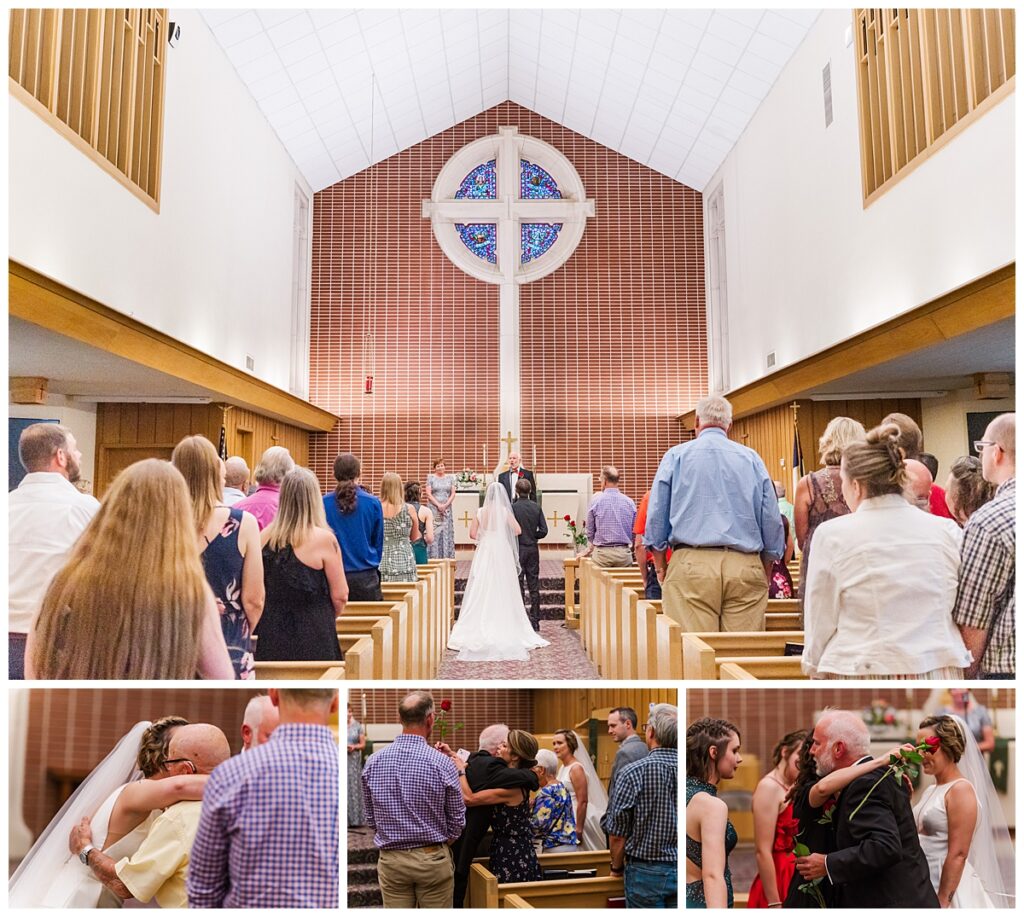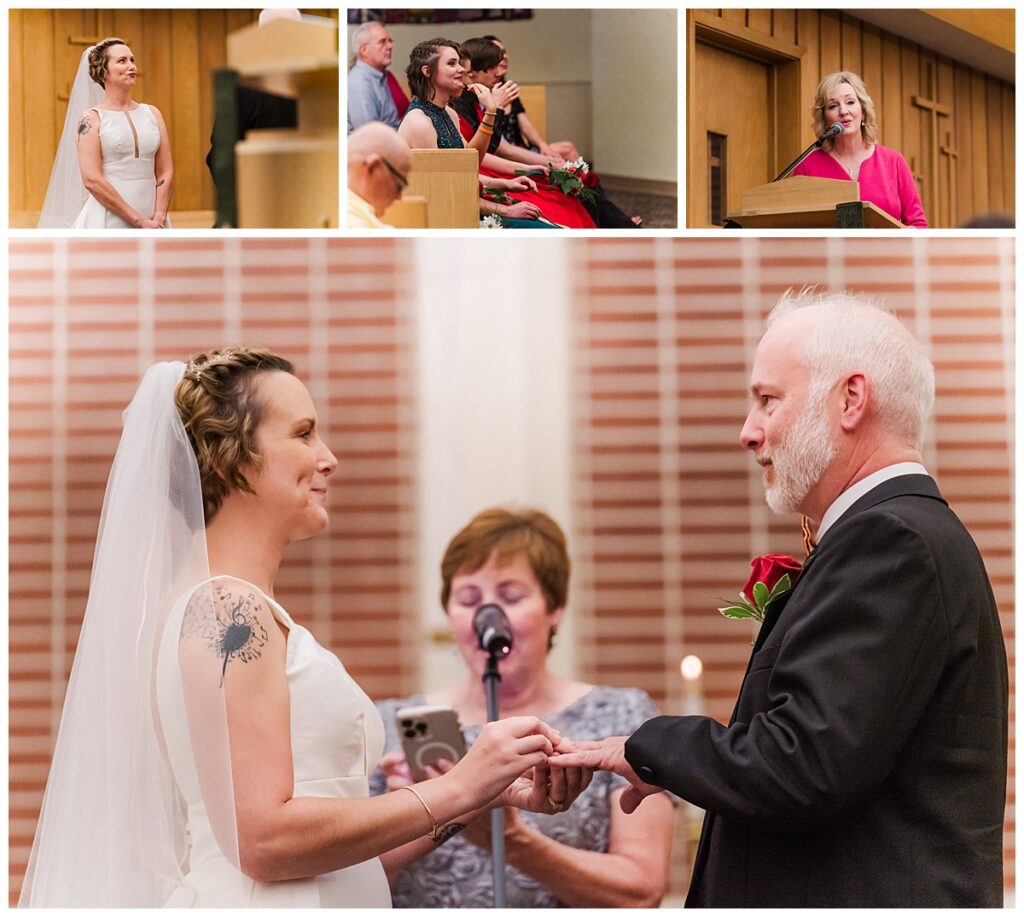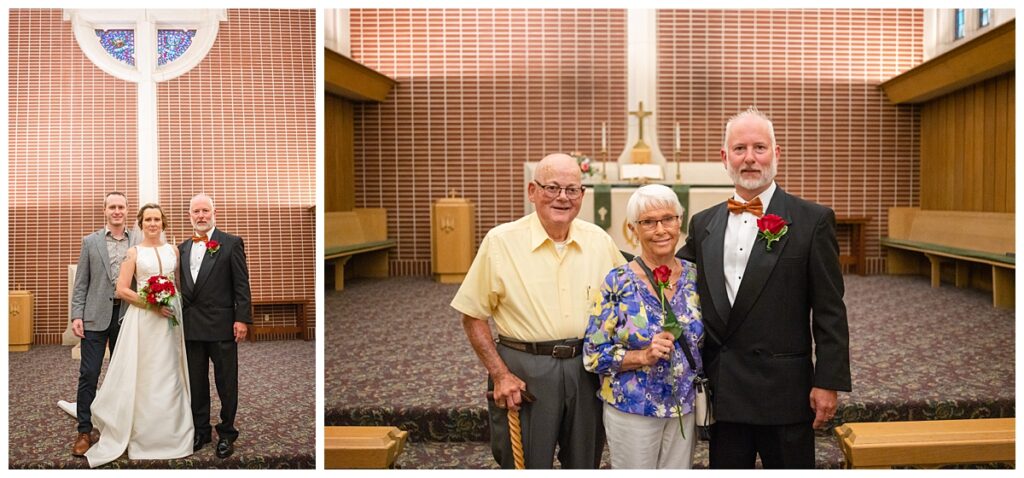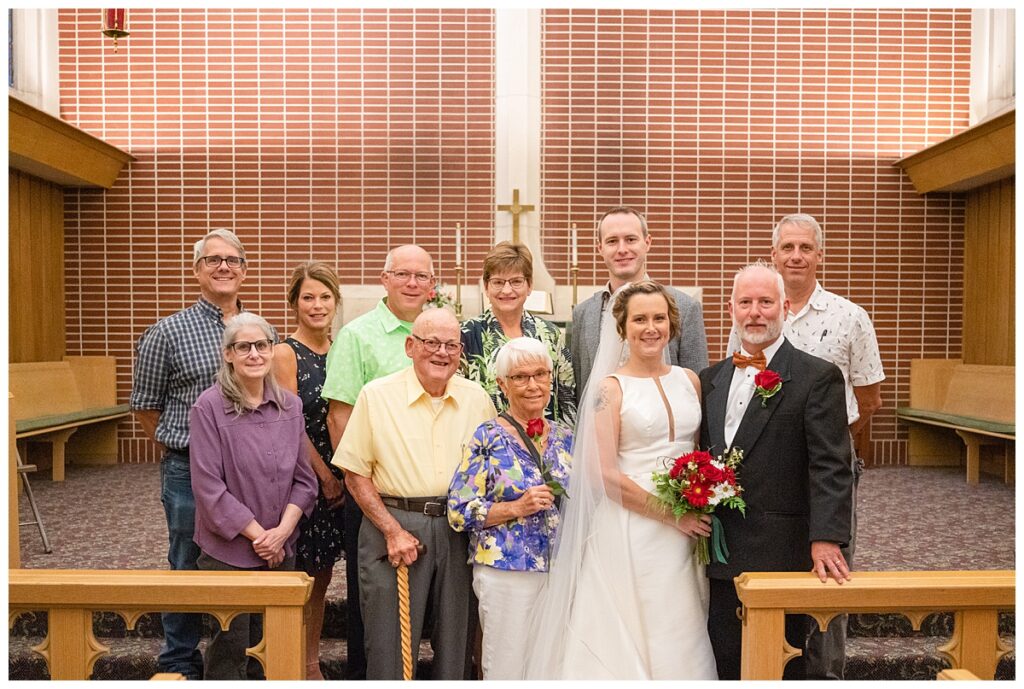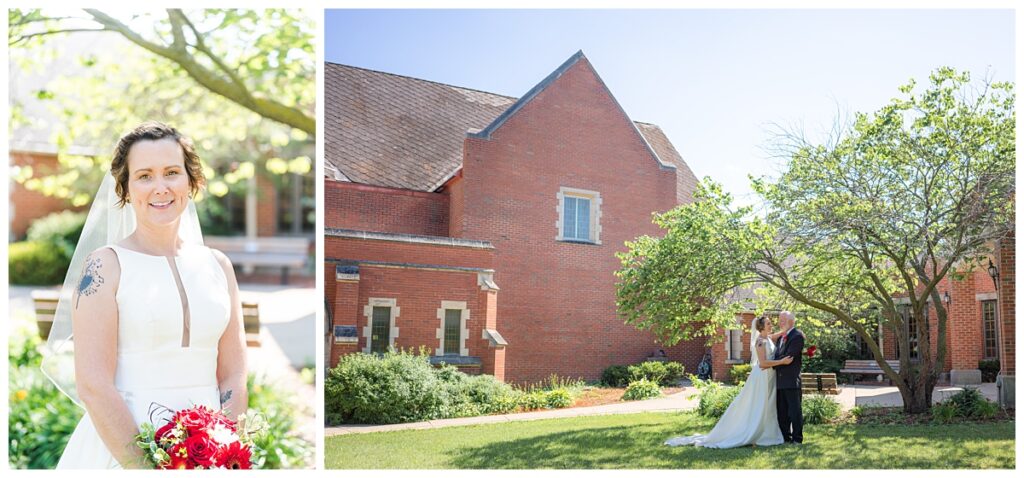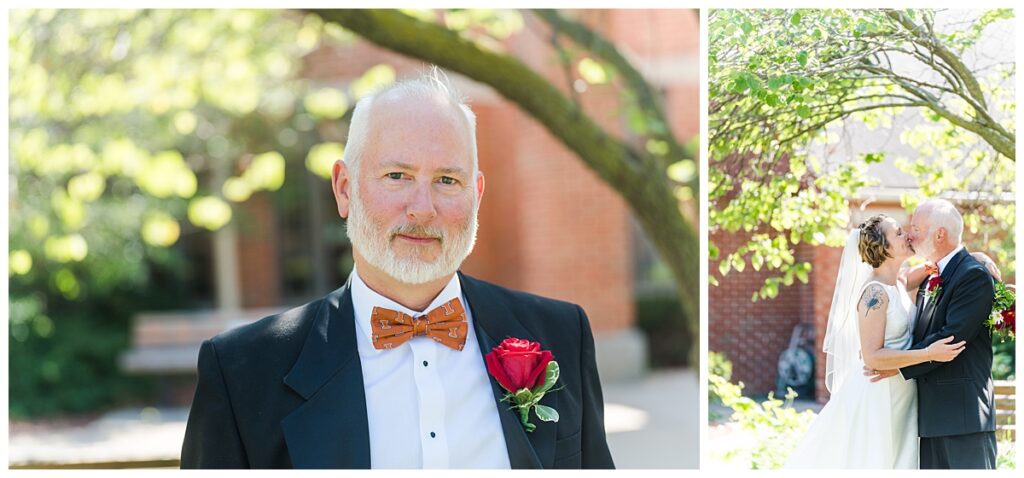 The Reception
After the ceremony was finished I got a chance to meet most of Craig and Amanda's family and sneak in a few just married portraits outside of Oregon United Methodist Church. It is such a beautiful church and I didn't want to miss taking photos on their beautiful lawn!

Then we made the quick trip over to the Cork & Tap in downtown Oregon for the reception! Cork & Tap is such a beautiful and intimate place to have your wedding reception, and for Craig and Amanda it was absolutely perfect. I think my favorite part of their reception (let's be honest it is my favorite part of most receptions) was the beautiful dessert display by The Noble Cakery. It was simple, elegant, and delicious!!!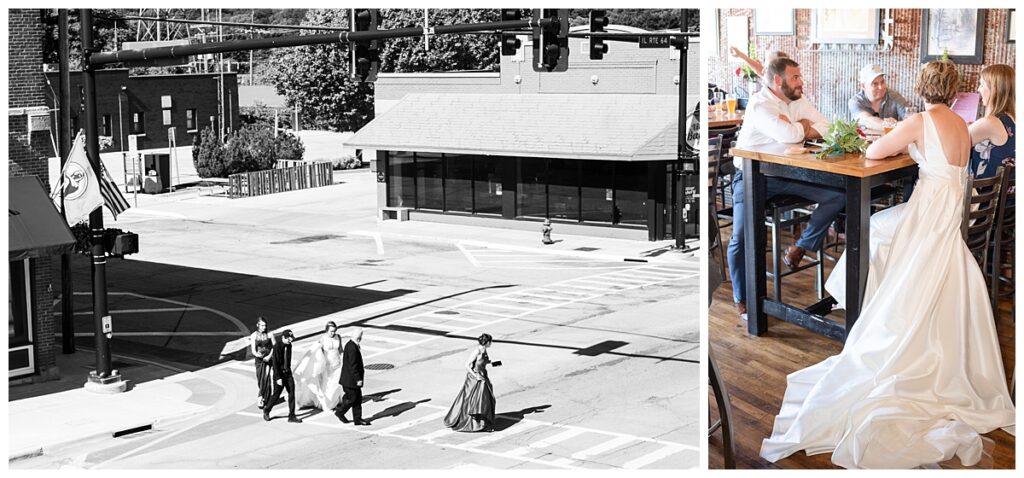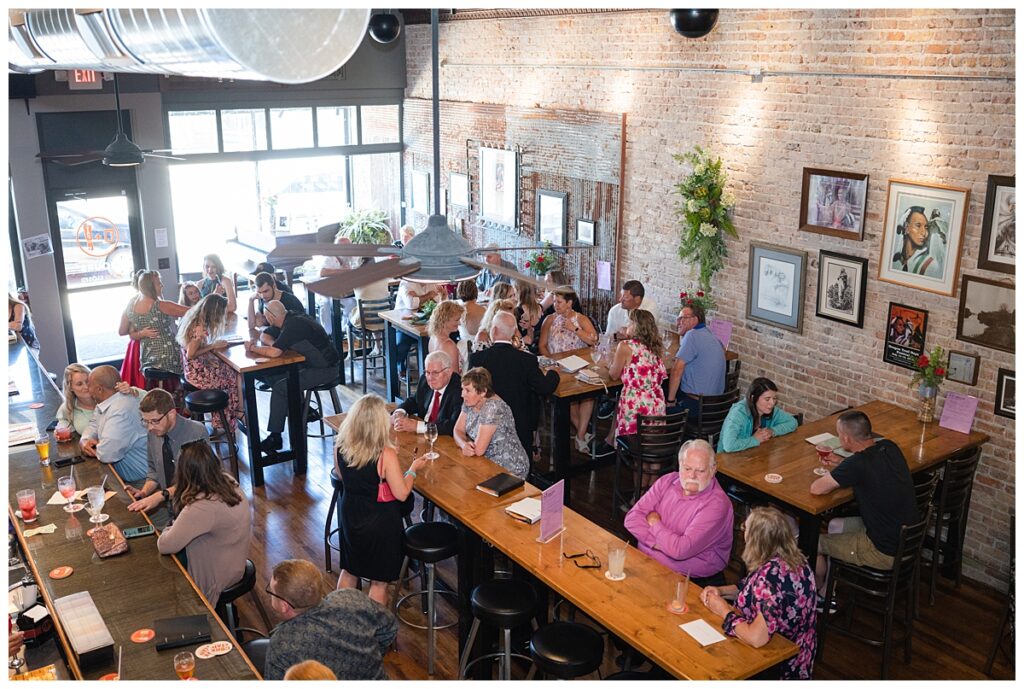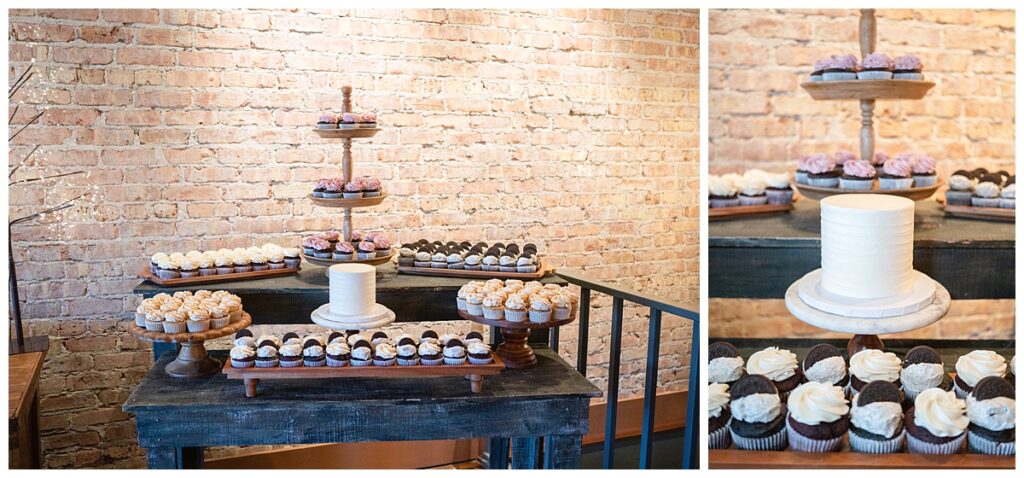 I'm so glad that I got to be a part of Craig and Amanda's beautiful wedding day, and I wish them nothing but happiness as they embark on the rest of their lives together!

Other posts you may enjoy…
Drake and Sierra's Kilbuck Creek Wedding